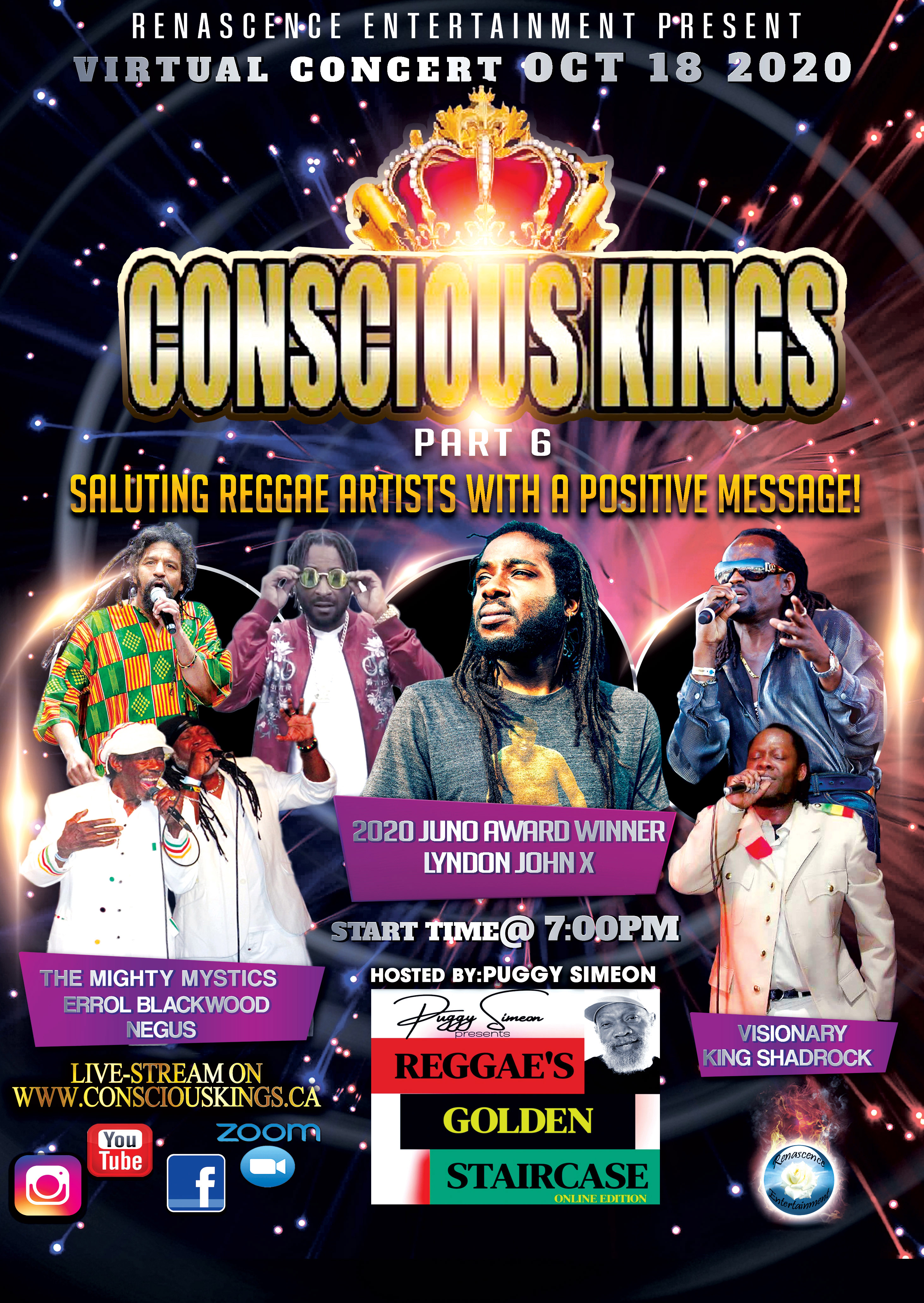 Posted by:

admin | King-Arts
RENASCENCE ENTERTAINMENT Presents Another electrifying virtual concert!!!
CONSCIOUS KINGS PART6
Saluting Reggae Artists with A Positive Massage.
Live streaming on our social media pages, subscribe to our YouTube Reggae CONSCIOUS KINGS CHANNEL to watch live.
As new and younger artists emerged on the reggae fraternity the lyrical content changes drastically and was some what degrading with targets on our females and others disrespecting each other in feuds which really changed the taste of deep love for many reggae music lovers around the world.
The Conscious Kings production was created to bring Reggae Music back to it's core purpose. To educate, liberate, unite and empower the minds of people with positivity through music which seem to have slipped away from some artists in this industry. We believe the youths are the agents of change so it's imperative for reggae artists to take a step back and consider the lyrical content in their music while enjoyable keeping it positive. Once again showcasing Canadian Reggae Artists, this time showcasing male Reggae Artists who promotes positive lyrical content in their songs, music that inspires people enforcing changes and strength. Part 2 and 3 showcase saluted more male reggae artists that continued empowering their fans with conscious music.
view less
See past events